Unlock the Ultimate Data Experience
DataSet elastically scales to petabytes of data while delivering an unmatched combination of blazing fast queries and effortless scalability at a fraction of the cost. Start your trial today to get complete visibility into your entire stack.
The DataSet Architecture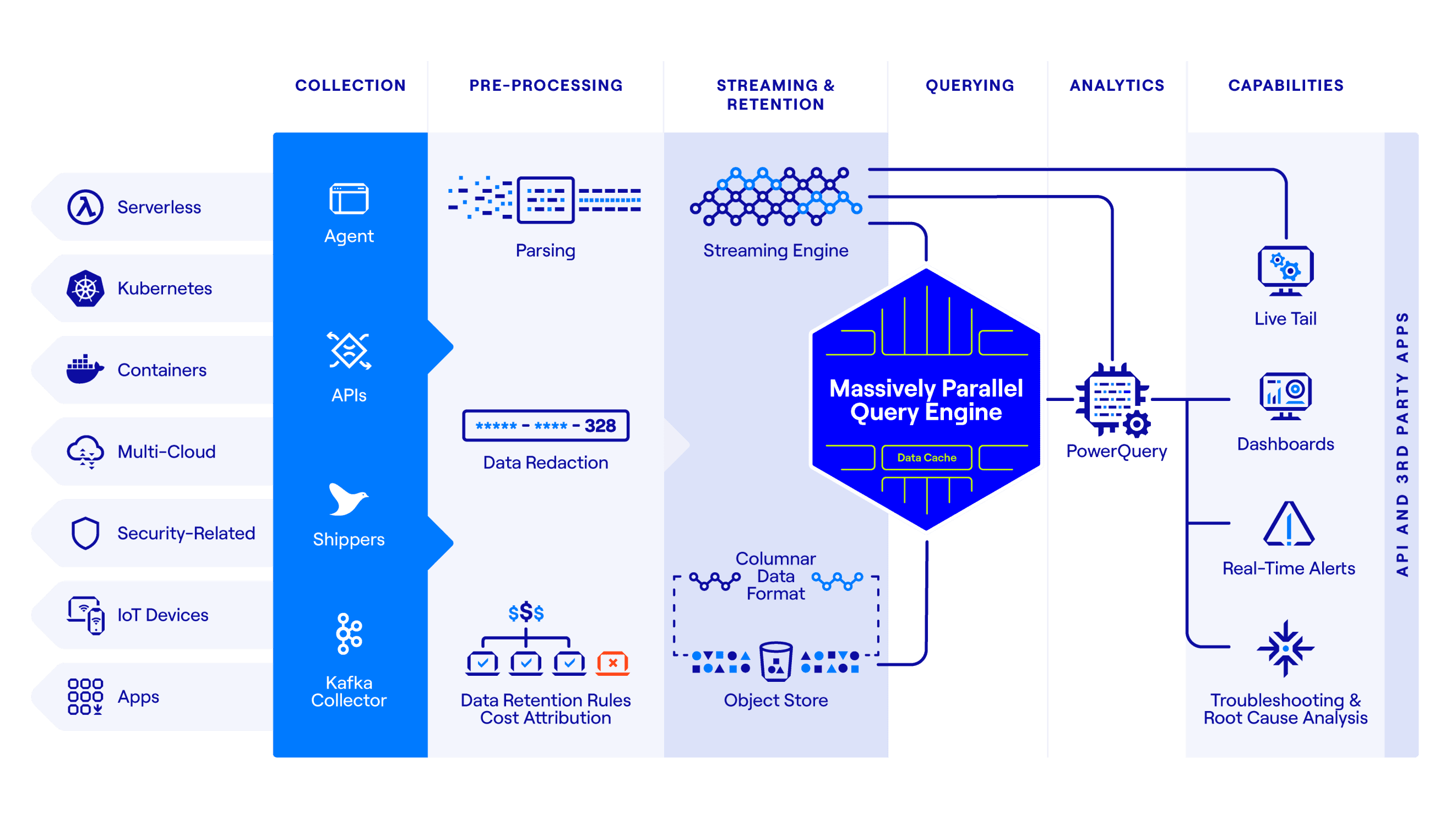 Product Features
---
Fast Schema-less Ingestions
Data comes in many different forms - structured, semi-structured or unstructured. DataSet's approach eliminates costly schema evaluations during ingestion. In milliseconds, DataSet welcomes data from a broad range of log shippers, queues, agents, distributed stream processors, and APIs.
---
Automatic Parsing & Pre-Processing
Whether structured, unstructured, or semi-structured, data is diverse. DataSet automatically parses data upon ingestion. Pre-processing powered by flexible rules specify longevity and cost attribution, providing granular visibility and control at scale.
---
Live Streaming Engine
As data enters the platform, the Streaming Engine creates materialized views for repeat queries. Dashboards instantly refresh, alerts trigger at machine speed, and automation tasks execute in real-time - even at petabyte scale. Unlike traditional time-series databases, DataSet supports unlimited data dimensions and high-cardinality analytics.